traditional Japanese bamboo flute,shakuhachi,syakuhati, komuso,Kinko,Tozan,Dokyoku,Gendai kyoku,Pacific Northwest,Portland,Oregon,Seattle, Washington,shakuhachi lessons,West Coast teacher,concerts,yoga classes,art gallery openings,wine tastings,lectures,Japanese culture,Zen flute, Araki Kodo,Yokoyama Katsuya,Watazumi Doso,Masayuki Koga,Miyata Kohachiro,Fukuda Rando,Zen meditation,blowing Zen,Suizen,1.8 flute,fuke-shu,minyo,shakuhachi master,breath control,Japanese instruments,Zen master,hara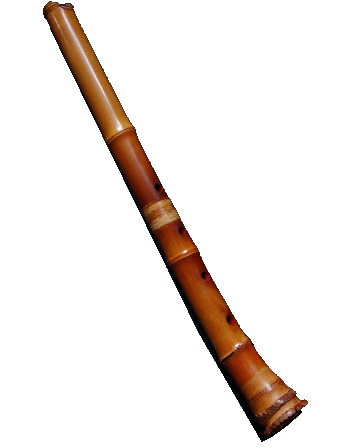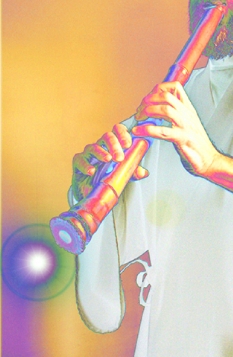 Larry Tyrrell offers lessons in the art, music and practice of the shakuhachi in his Portland and Seattle studios.
He brings a broad-based and open approach to shakuhachi teaching gained in his 28 years of playing experience.
Drawing on his knowledge of Kinko, Tozan, Minyo, Dokyoku, contemporary Japanese music and World Fusion with a particular emphasis on Celtic music, he offers an adaptive musical pallette to enable each student to get the most targeted and satisfying shakuhachi experience possible.
As a player, composer, recording artist and teacher he embodies the concept of transcultural music.
Please contact him at (503) 235-5468 or at shakuhachi@moonbridge.com